Prepping for a bar or bat mitzvah doesn't have to be overwhelming and time consuming. With the help of Rabbi Richard Polirer's online bar/bat mitzvah preparation, your child will be focused and ready for their life-changing day.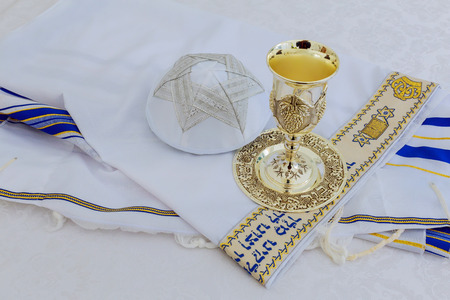 Receiving tutoring in preparation for a bar or bat mitzvah can be impersonal – most kids who are around the age of 12 and 13 probably don't love spending their afternoons listening to someone drone on about Judaism. And most of the time, if your child has an impersonal experience during bar or bat mitzvah preparation, the results are not always successful. But with online preparation courses with Rabbi Richard Polirer, your child will have a one-on-one experience.
This method of instruction will give your child an opportunity to discuss any topic about Judaism, from its origins to its relevance in the modern world. It will also give your child the opportunity to speak openly and learn about these topics now as he or she prepares for this big day. Plus, with recording included, your son or daughter can look back and review these conversations in the future as he or she grows in faith.
Rabbi Richard Polirer has more than 30 years of experience tutoring bar and bat mitzvah students, so his course has been carefully and meticulously improved and expanded throughout the years. Plus, since each child receives practiced and personalized attention, the tutoring experience will be more instructive and successful than any other program out there.
Distance learning is available for students who are not able to attend an in-person session as often as necessary. Rabbi Polirer's online instruction style uses tools like Skype to reach your child, creating an informal and conversational setting that your child can attend in person or from the comfort of home.
Learn more about online bar and bat mitzvah courses by calling Rabbi Richard Polirer today at 954-234-4153.